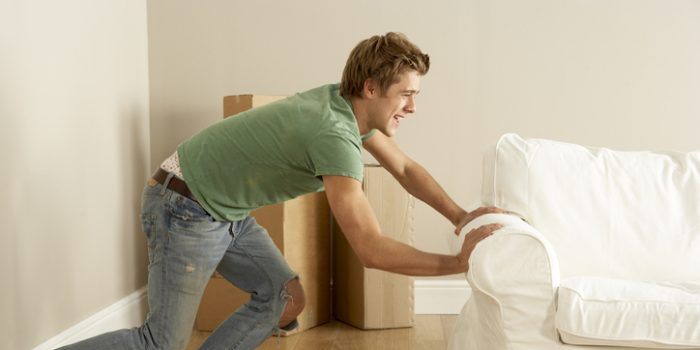 This is the perfect time to declutter your home and donate furniture and household items to benefit women and single mothers in need.
Winter is the perfect time to declutter, tidy and get rid of things you no longer need. For many of us, the desire to sort through our things is sparked by a big life event such as retirement, starting a new family or kids moving off to college.
What to do with items you no longer need?
No matter if you are creating space for something new or if it's simply time to have a critical look at your belongings, you will probably come across lots of items that are no longer useful for you, but still in good condition. They could be perfect for a young family in need, an older woman or a single mom who is recovering from homelessness.
Partner shout out – The Community Warehouse Project of Chester County (CWP)
The Community Warehouse Project of Chester County has been a long-standing partner of Home of the Sparrow. They provide household goods and furniture to families and individuals in need – all at no charge. We work very closely with CWP to help our participants find furniture and household items when they are moving into a new apartment, when their kids need a bigger bed or when they need to replace broken items.
Why the CWP is so important
Many of the women in our programs previously experienced homelessness or they were extremely close to losing their homes, despite working full time. With household incomes as low $20,000 and the average rent at $1,266 for a 2-bedroom apartment, there is little to no room to save for emergencies or address unexpected expenses. While we can provide some of the items needed to alleviate a crisis, we don't have the storage capacity to handle bigger household items or furniture.
Donate furniture and household items
If you have furniture and household items that are working, clean and in good condition, the Community Warehouse Project is the perfect place for them. Your donations will benefit our program participants and many other individuals and families directly here in our community.
The next drop-off day is on Saturday January 19, from 9am – 2pm and every third Saturday of the month at the Community Warehouse in Downingtown. To make a donation, visit their website at www.communitywarehouseproject.com and send an email about your donation under the "Donate" button. The directions and address will be communicated via email.  
Furniture Needed:
Kitchen – Tables and Chairs
Living Room – Sofas, Loveseats, Stuffed chairs, Coffee Tables, End Tables, Lamps
Bedroom – Twin Mattresses, Box springs, Dressers, Bed frames
 
Household Items Needed:
Pots and Pans
Dishes and Silverware
Bed Linens – sheets and comforters
Lamps
Microwaves & Toasters
 
Please note that they do NOT accept clothing donations.