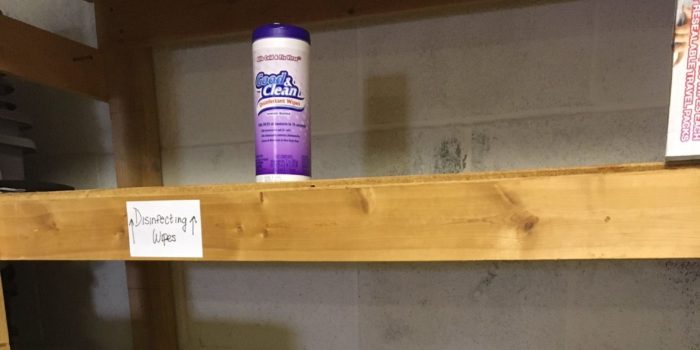 Help us Fill Our #GivingGarage on May 5 for #GivingTuesdayNow
#GivingTuesdayNow is a global day of giving and unity, set to take place on May 5, 2020 as an emergency response to the unprecedented need caused by COVID-19. Home of the Sparrow will be participating, and we would love to have your support.
Because of the donations that we received during our Winter-White-Out Drive in December, we had a garage full of paper and cleaning products when the virus hit. We will be focusing on refilling our garage on #GivingTuesdayNow, calling it our #GivingGarage.
If you can donate any of the items listed below, we could resupply our garage until our Winter-White-Out comes around again in December.  If you are able to donate supplies please call our office (610-647-4940) to coordinate delivery in the safest manner possible between 9:00 – 4:00. You can also email Darla Nutter, djnutter@homeofthesparrow.org to schedule.
If you'd rather skip the store, please consider a monetary donation and/or organizing a peer-to-peer giving campaign on social media. Here is a link to our donation page:
We hope that the #GivingTuesdayNow movement will fill you with the spirit of giving during this difficult time! We are all in this together, and because of you we are able to stay #SparrowStrong.
#GivingGarage Items:
Toilet paper
Paper towels
Disinfectant wipes
Laundry detergent
Bleach
Dish soap
Lysol spray
Hand soap
Body wash
Toothpaste
13 gallon size Garbage bags
30 gallon size garbage bags
Large Reuseable Shopping bags
Gift cards for Target, Giant, Walmart, and Wawa for fuel.