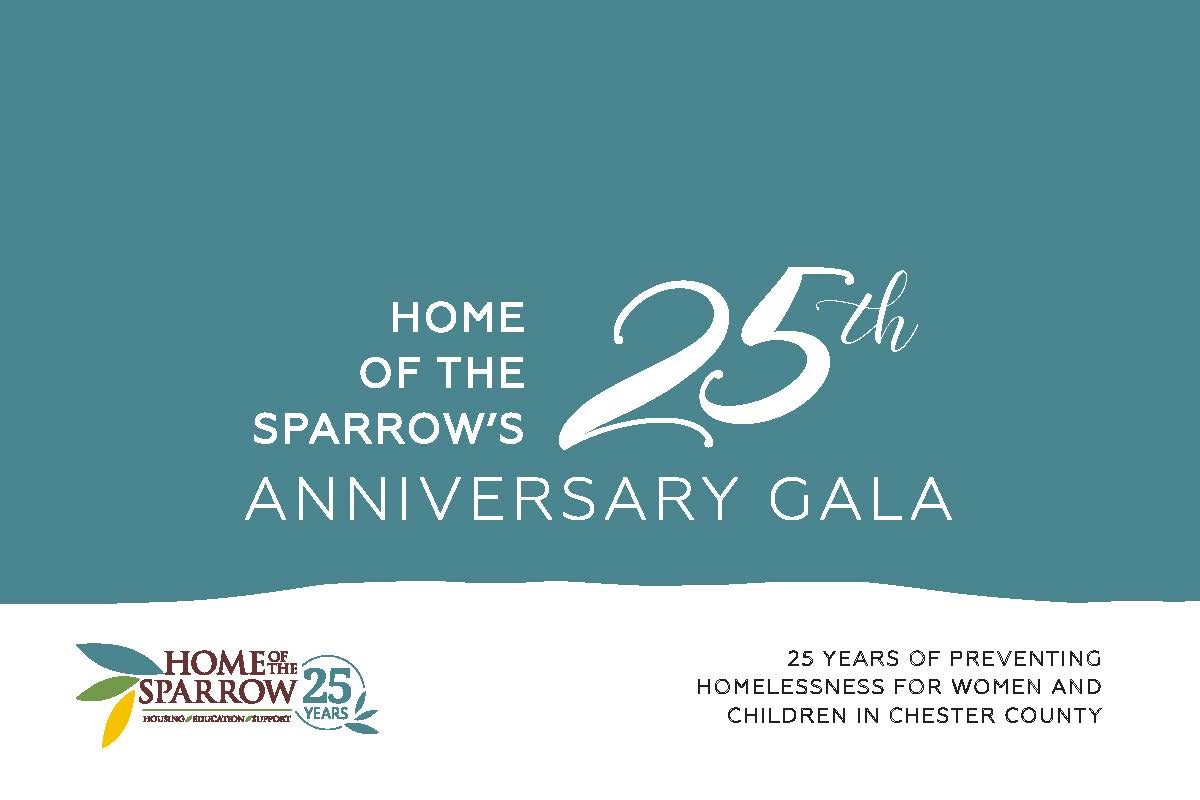 Save the Date for Home of the Sparrow's
25th Anniversary Gala!
For our 25th Anniversary Gala, we are transforming the unique Field House of the The Phelps School in Malvern into a marvelous event space that will captivate our guests. We are celebrating the women and children who escaped the cycle of poverty and homelessness with Home of the Sparrow's support and our supporters who help us fight homelessness in Chester County. We look forward to offering one-of-a-kind travel experiences in our live and silent auctions. With live music by the Chatterband – our 25th Anniversary Gala will be a true celebration of what we can achieve as a community.
June 1, 2019
6:00PM – 10:30PM
The Phelps School, Sugartown Road, Malvern