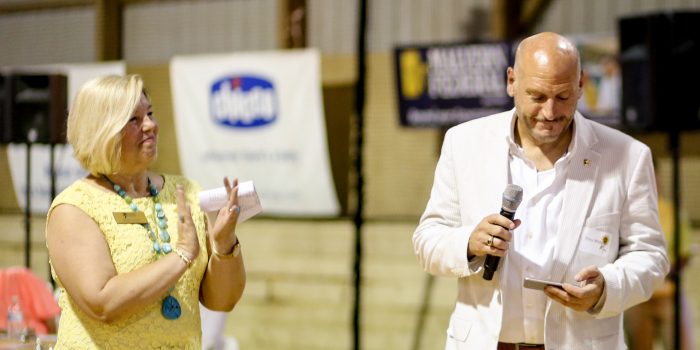 Jazz on the Main Line 2017
On June 17, 2017, we successfully held our much anticipated 22nd annual fundraising gala, Jazz on the Main Line. The beautiful Tuscan themed event took place on Saturday, June 17, 2017 at the Phelps School in Malvern. The gala evening was presented by Malvern Federal.  Throughout the evening, we raised approximately net $162,000. These funds will benefit women and children in Chester County who are in danger of losing their homes or experiencing homelessness.
Breath-taking live auction
A highlight of the evening was a breath-taking live auction. It included trips to an exclusive French Chateau, a private villa in Tuscany and to Deer Valley in Utah. Together with the proceeds of the intriguing silent auction and raffle trip to Iceland, we will be able to help women and children in times of crisis to prevent homelessness in Chester County.
 "It is so inspiring to see so many people here tonight to give the women and children who need us the most, hope for a better future." C.E.O. Michelle E. Venema
Anthony C. Weagley, President and C.E.O. of Malvern Federal, the presenting sponsor, congratulated Home of the Sparrow for a successful event and said that the passion reflected at Jazz
"renews confidence that people can help people and that business partnerships are essential to the fabric of the community."
Click here to see more pictures of the event.