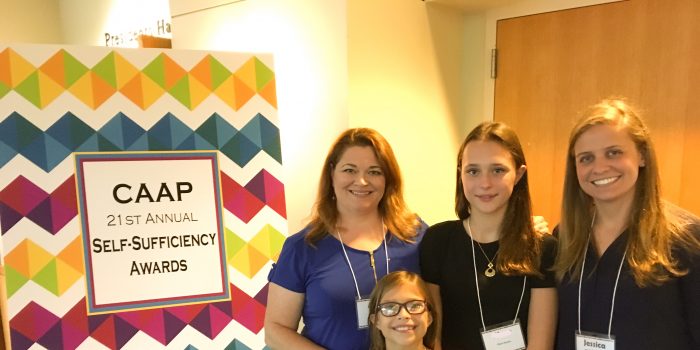 Home of the Sparrow Program Participant Receives Self-Sufficiency Award
Each year, the Community Action Association of Pennsylvania (CAAP) Self-Sufficiency Awards showcase how Community Action Agencies support an individual's path toward self-sufficiency.
Award winners have endured a lack of resources that threatened health, safety, family stability, and perhaps life itself. The CAAP Self-Sufficiency Awards are a way to acknowledge recipients for their hard work and success in overcoming great adversity.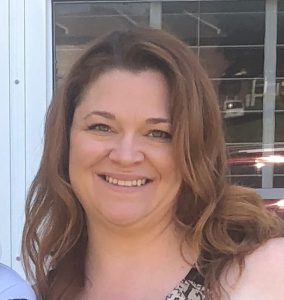 Amy is a recent Home of the Sparrow graduate and a proud recipient of the 2018 CAAP Self-Sufficiency Award. She is a single mother of 2 girls.
Last year, she was struggling to pay her rent because she was on unpaid leave after surgery. As a result of complications, her recovery time took longer than expected. Consequently, she wasn't able to return to work as quickly as she had hoped.
By the time she came to Home of the Sparrow in October 2017, she was extremely worried about her future.
Home of the Sparrow's Supportive Housing Program
In Home of the Sparrow's Supportive Housing Program, she received a rental subsidy and professional budgeting support. Without the constant fear of eviction, Amy was able to work through her finances with her Program Coordinator. She paid off expensive loans, found new ways to save costs and worked closely with her Program Coordinator to reach her self-sufficiency goals. In the Supportive Housing Program, she also connected to new community resources. About the last year Amy says: "Home of the Sparrow allowed me to get my head above water". Now a program graduate, she is thriving professionally and able to save for retirement.
"Home of the Sparrow allowed me to get my head above water"
Self-Sufficiency
As a Self-Sufficiency Award Winner, Amy does not receive welfare, SNAP, or other government subsidies. Even more, she continues to maintain a balanced household budget and has the demonstrated capacity to plan for future success. The award ceremony was held on October 4th in State College, PA.
To support Home of the Sparrow's programs, please click here.