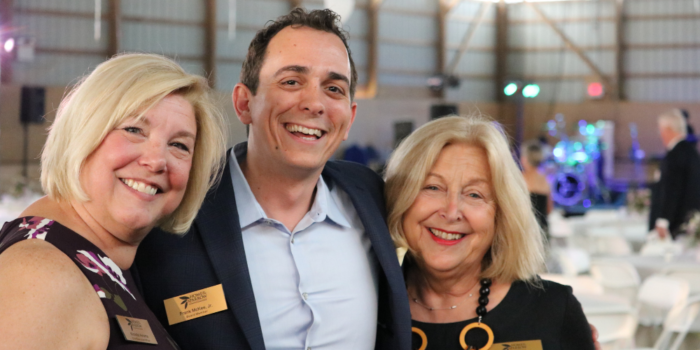 25 Years of Ending and Preventing Homelessness
25 Years of Ending and Preventing Homelessness
On June 1, 2019, we looked back at a quarter century of outstanding volunteerism and dedication to make our community stronger. At the same time, we celebrated what we have accomplished in 25 years of service. In 2018/19 alone, we helped 759 women and children to prevent and end homelessness in Chester County. The women in our programs work extremely hard to create true change in their lives that will last for generations. Having a safe place to call home is only the first step – Home of the Sparrow empowers them to take charge of their lives and to create better futures for themselves and their children.
Our 25th Anniversary Gala
Our Gala Co-Chairs, Nancy McLelland and Lisa Schiel made our 25th Anniversary Gala an event to be remembered in the years to come. Nancy and Lisa have been involved with Home of the Sparrow for many years now. Having them as Co-Chairs for this milestone event has been a special honor for us.
What we Can Achieve Together
Looking back on 25 years of dedicated volunteerism, philanthropy and social work, Home of the Sparrow is a true testimony to what we can achieve together when we put our minds to it.
Preventing and Ending Homelessness for more than 3000 Women and Children
In the past 25 years, we have prevented more than 3000 women and children in Chester County from losing their homes. These are mothers who gained further education to improve their incomes, and children who can grow up in a stable environment, go on to college and build better lives for themselves.
Raising Funds to Prevent Homelessness
We are proud to announce that we raised $163,000 (net) at our 25th Anniversary Gala. These funds will help women and children in need of supportive housing services throughout the next year.
We are grateful for the support we received and every donor, volunteer and sponsor who believes in our mission. No woman or child in Chester County should have to fear the trauma of homelessness.
To help us end and prevent homelessness for women and children, please click here to make a donation.