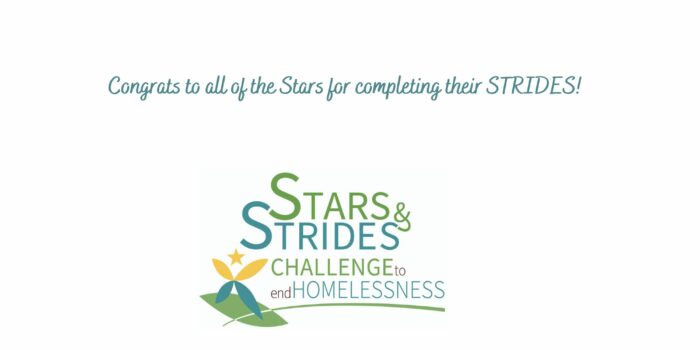 Stars and Strides Challenge Results
Our first annal Stars and Strides Challenge has come to an end and we are so excited to share with you the results. Together, we raised $3,413 and covered 3,841 miles, that's the equivalent of running around Chester County 5 times!
We were delighted to have over 60 people participate and over 100 people donate, helping to grow our HOS family even larger!
We hope that everyone who participated was able to enjoy their time moving their bodies while helping to spread awareness of homelessness right here in Chester County.