November 29, 2022
#WinterWhiteOut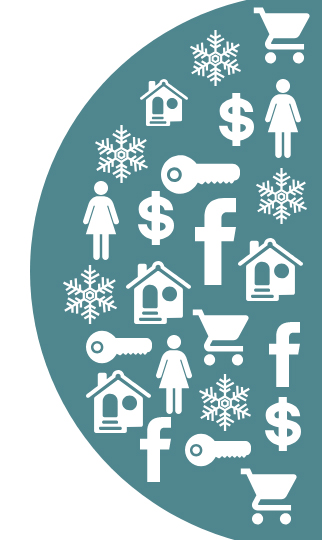 Did you know that government assistance does not cover necessary household items? For women and mothers who are facing homelessness, the cost of essential household items can be insurmountable. Please join us in creating a #WinterWhiteOut and help us collect the following items:
Sign up here: #WinterWhiteOut
*When you drop off please include a list of the things you donated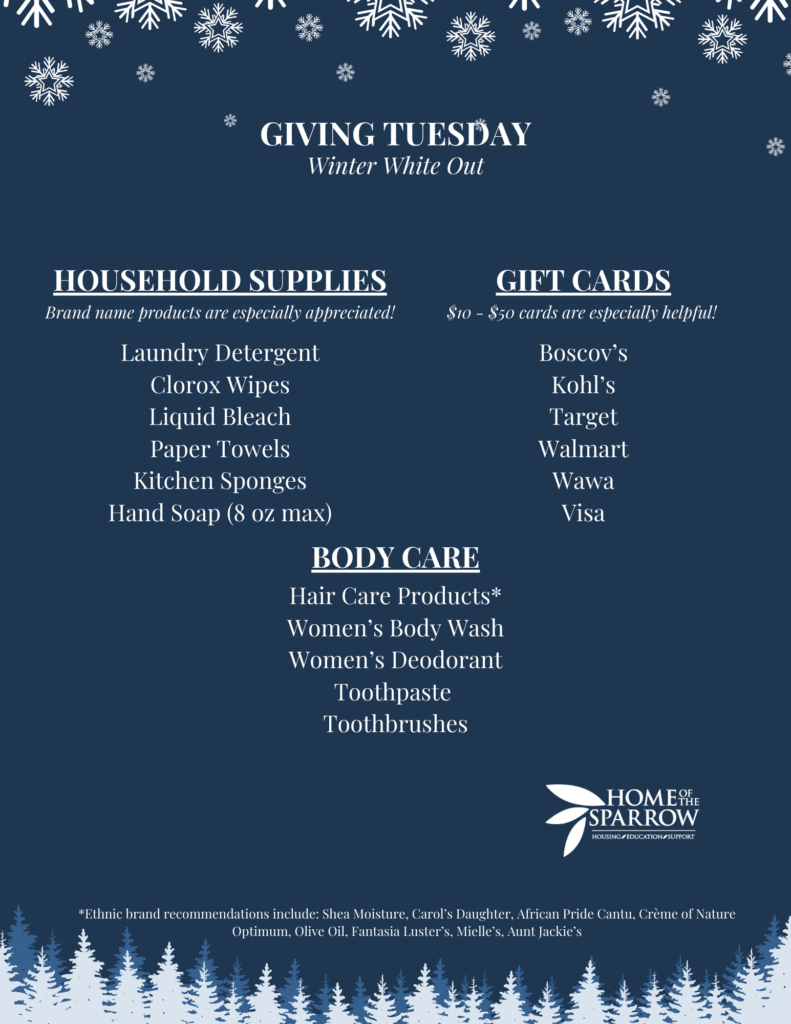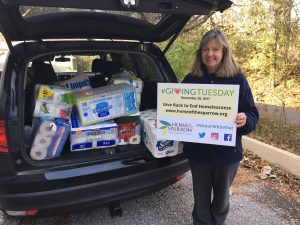 Please join us on Giving Tuesday and help the women and children in our programs. Making a contribution is incredibly easy and every donation makes an impact on a family's life.
The #WinterWhiteOut is our initiative for Giving Tuesday – a global day for giving back. The Tuesday following Thanksgiving is a great opportunity to do good in our community, after we spent time with our family on Thanksgiving and shopping on Black Friday, Small Business Saturday, and Cyber Monday. To support women and children who are on the brink of homelessness, we collect critical household items and paper products that are not covered by government assistance. For single mothers and women who are in danger of losing their homes, these items can be impossible to afford.